About Us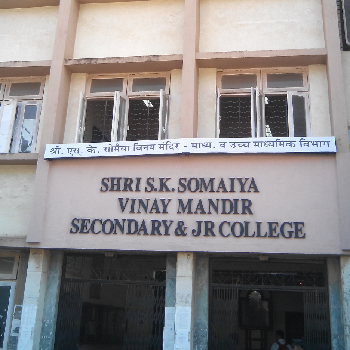 The highest education is that which does not merely give us information but make our lives in harmony with all existence.
- Rabindranath Tagore
Shree S.K. Somaiya Vinay Mandir Jr College was established by Dr. Shantilal K Somaiya in 1965. It was established on the belief that along with education; cultural ethos of our land should be ingrained at a nascent stage of a students life.
Somaiya Vinay Mandir fosters an ecosystem that ensures a plethora of opportunities to groom students to become world class citizens. Co-Scholastic activities are given equal footing with academics and sports, so that no child misses out on any avenue to excell.
The faculty of S.K. Somaiya is well equipped with knowledge and experience. This ensures that the students get the finest quality of education.
Over the years, S.K.Somaiya has been moulded in the hands of transformational visionaries who ensured that the institution grows a notch higher. And today it continues its evolution in the able hands of an enterprising educationalist, Mrs. Smita Bhosale.
We believe we will continue to scale and conquer many more summits in our pursuit for harmony and excellence for us and our students.